The Cheapest States In The US To Retire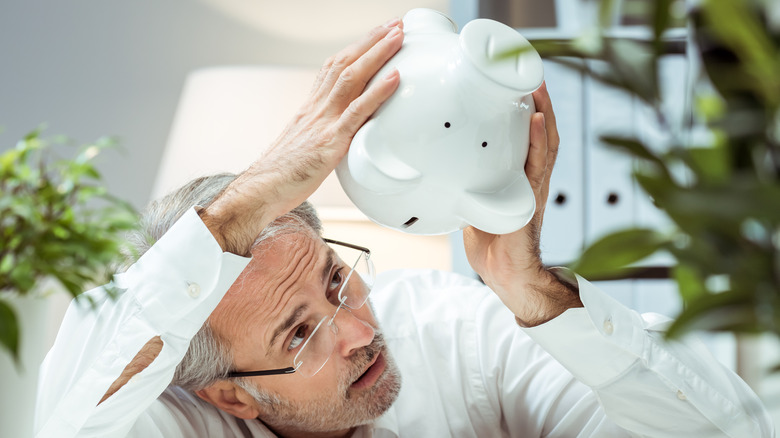 D-keine/Getty Images
The hardest part of retirement is ensuring you have enough money to live on throughout your golden years. According to a survey conducted by Charles Schwab, the average amount Americans will need for a comfortable retirement is about $1.8 million, and even then, you would need to retire at 65 and rely on no more than 4% per year of what you've saved to make it last. That's the equivalent of $72,000 annually, which is a moderate sum to live out the rest of your days. Planning ahead and factoring in the lifestyle you envision in your golden years can help you figure out where you should end up.
Advertisement
There are several types of living arrangements to consider that may affect where you retire. If rapid access to medical or homecare assistance requires you to consider assisted living or a nursing home as opposed to an individual residence, you'll want to research where those services fall best within your budget. If the taxes for retirees are favorable in the states you're thinking about, that's also a plus. If you're not interested in shoveling snow or slipping on ice in your driveway, the seasonal impact of a specific region could also be a dealbreaker. One thing is certain — while we can't all depend on a platinum pension or golden parachute to cushion retirement, exploring the cheapest states in the U.S. to retire is a surefire way to keep comfort within your means.
Advertisement
West Virginia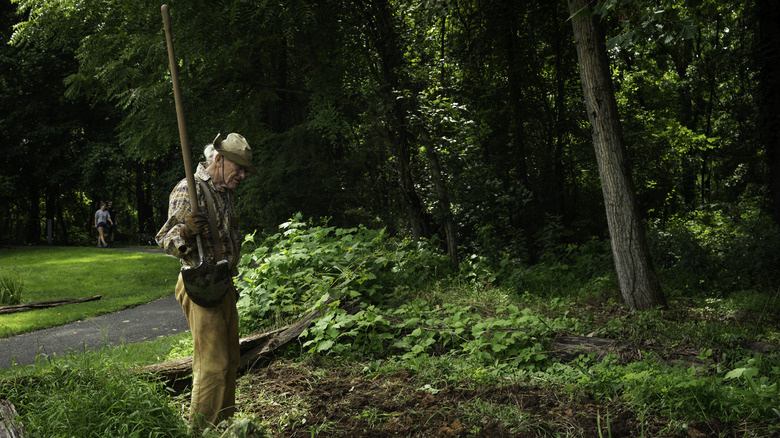 Wanderluster/Getty Images
West Virginia is a fantastic state for the outdoorsy type who wants hikes along mountain trails and water-based activities like kayaking or fishing. If you're wary of high taxes eating into your retirement savings, it's also worth noting that West Virginia boasts one of the most favorable property tax rates in the country, averaging about $785 per year on homes valued at under $145,000. Even better, after two years of owning a home in the state, retirees are eligible for a $20,000 tax exemption based on the value of their home.
Advertisement
Calculating the cost of retiring in the state with the addition of a 15% contingency, the average amount of savings required to retire comfortably in West Virginia is $1.2 million. This is $600,000 less than Charles Schwab's estimated national average and reflects a cost of living that makes the state the ninth lowest in the U.S. The West Virginia Healthcare Association provides a list of eighty-three nursing, assisted living, and community living homes, alongside rehabilitation and healthcare facilities. U.S. News and World Report gave the five best nursing homes in the state five out of five for high performance based on long-term care or short-term rehabilitation.
Alabama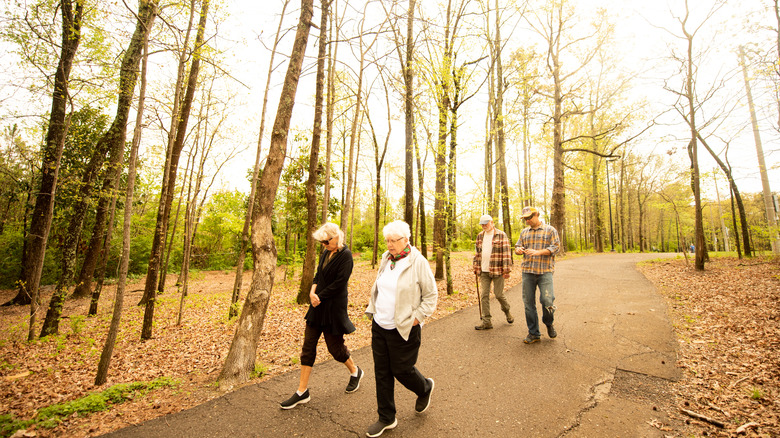 Vawiley/Getty Images
If you've ever fantasized about a down-home country existence, sipping sweet tea on the front porch and enjoying Gulf Coast beach living, Alabama is a perfect retirement destination. On a nationwide map of states with corresponding retirement costs, AL.com suggests $536,348 is the amount most need to retire comfortably. That's less than a third of the national average.
Advertisement
Living in a retirement community can be done relatively cheaply for $3,000 to $3,500, while assisted living and nursing homes average anywhere from $3500 to $3600 depending on how much assistance you need. Three of the best locations in Alabama are Mobile, for its assisted living and top-notch nursing homes, Montgomery, for its specialized assisted living communities, and Birmingham, for a more urban experience with affordable retirement homes. You won't get taxed too harshly either since If you're 65 or over, the state collects no taxes on pensions, property, or Social Security benefits, making it a veritable tax haven for retirees.
According to the Alabama Department of Insurance, long-term care insurance and Medicare are both accepted for seniors 65 plus in Alabama. The state's Long-term Care Partnership Program helps protect seniors in need of extra assistance from rising costs typically not covered through Medicaid. Better yet, if you're already set up with a partnership policy in another state before moving to Alabama, that policy may remain valid or be switched out through your insurer with Alabama's partnership policy.
Advertisement
Wyoming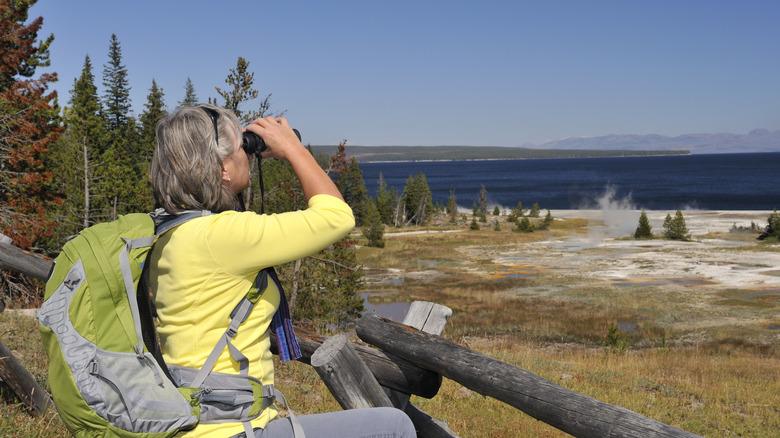 Pchoui/Getty Images
For lush scenery and proximity to the world's most venerated national park, Yellowstone, Wyoming might be your best bet. That said, the state also deserves a place on this list because income tax is nonexistent and sales tax is lower than the national average. This equates to cheaper prescriptions and medical supplies. According to tax policy organization the Tax Foundation, the total local and state tax rate of 5.36% and the addition of no corporate sales taxes makes Wyoming's state tax system the number one pick on its State Business Tax Climate Index, an annual study of the best tax systems in America. It also means your retirement income is safe from taxation.
Advertisement
Wyoming's property tax is the 10th lowest in the U.S., and you can expect to pay about $550 in property taxes for every $100,000 of home valuation in a state where the median rate for a home in a decent area sits at around $290,000. In a Safewise 2023 State of Safety Report, Wyoming ranked seventh lowest rates of property and violent crime in the nation, with violent crime reflected as 2.4 incidents per 1,000 people and property crime at 18.6 incidents per 1,000 people.
Iowa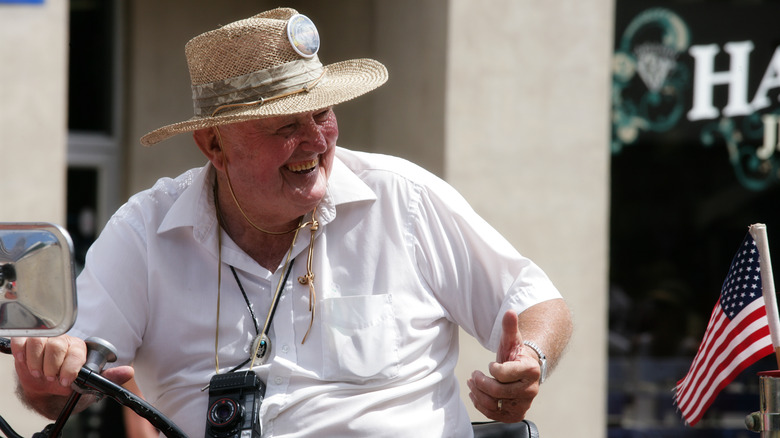 Parkerdeen/Getty Images
Iowa is a top pick based on affordability, well-being, the cost of healthcare, weather, and crime. Iowa's cost of living for a single-person residence is 73% lower than the national average at $1,512 per month, with an average home cost of $239,000, which is $149,800 less than the national median. While housing, utilities, and transportation cost less, the state system of taxation pushes the cost of healthcare and food 8% to 2% higher respectively. However, your social security is safe from taxation, and the extra cost for healthcare is worth it based on the state's healthcare performance and the availability of one healthcare facility per 274.4 people.
Advertisement
The Des Moines Register points to a growing community of retirement-age citizens, currently representing 13% of the population, who enjoy a $1.9 billion tax cut that includes retirement income and lifestyle benefits — arts, entertainment, low crime, and walkability — as reasons for the high scoring. The average cost of assisted living is around $4,633 per month, while nursing homes run between $7,906 and $7,293 for semi-private and private rooms. Both expenses are just under the U.S. national average of $4,774 for assisted living and $8,390 to $9,584 for nursing homes.
Missouri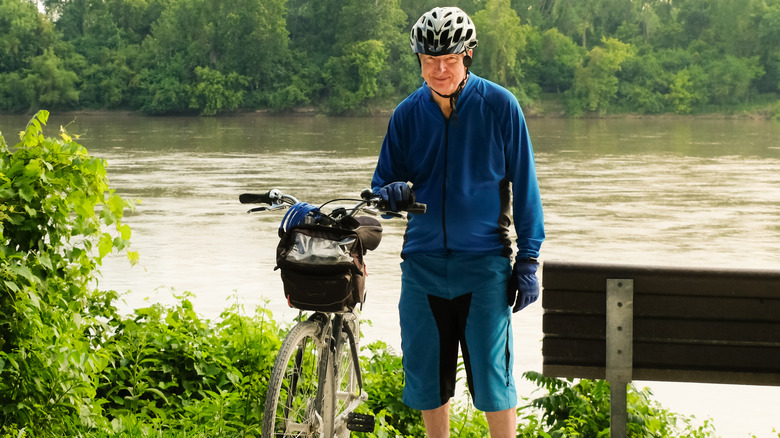 LanaG/Shutterstock
With an estimated annual retirement cost of $39,696 and a retiree homeownership cost of $13,176 per year, you could do worse than Missouri if you're looking for a cheap alternative to Florida for retirement. With the $72,000 per year average cost of living retirement, this means a difference of $32,304 in retirement savings annually. Missouri ranks as the fourth best place to retire for its affordability while also pointing out flaws like the state's propensity for climate disasters, lack of healthcare infrastructure, and rising crime.
Advertisement
The Missouri Economic Research and Information Center ranks the state as having the sixth-lowest cost of living of anywhere in the nation, with retirees surviving solely on retirement income being eligible for tax exemptions on social security and public pensions. Single seniors earning less than $85,000 per annum or couples earning $100,000 or less are free of taxes on their income. Missouri also offers a special property tax credit for full-time homeowners 65 and over that amounts to $750 for seniors who rent, and $1,100 for seniors who own their residence. If you're living solo and have a retirement income falling under $30,000 or are a couple earning less than $34,000, you're eligible for this tax break.
Advertisement
Tennessee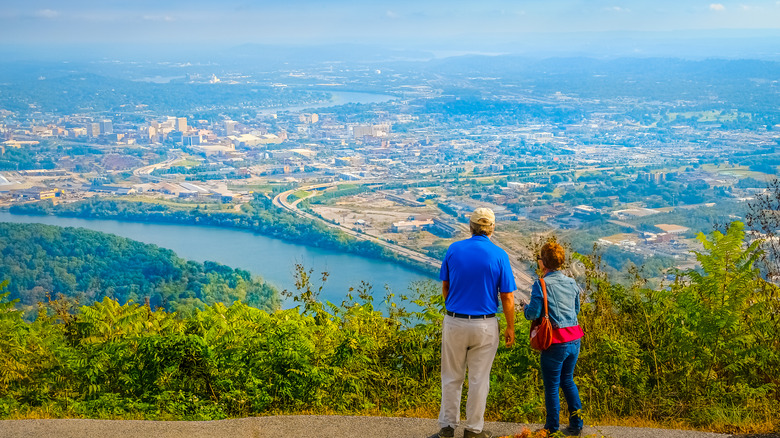 Toasted Pictures/Shutterstock
At $291,000, the average median cost of a home in Tennessee is 17% less than the national average. It makes a lot of sense that local hubs including Johnson City boasts a 60-plus community of seniors who make up 27% of its population. Everything in Tennessee, including the cost of food and healthcare, is 10% lower than the national average. Like most of the states on our list, the tax system in Tennessee is extremely favorable toward retirees since social security and pensions are free from taxation. There are no income taxes on the state level, with cheap property taxes floating between 0.40% to 0.56%.
Advertisement
Living in a nursing home in Tennessee can cost between $69,350 to $76,000 per year — roughly $5,779 to $6,333 — beating the median average by as much as $2,000 to $3,000. Meanwhile, the cost of assisted living can stretch anywhere from $2,775 to $4,728 on the higher end per month. The median cost of assisted living in the U.S. is $3,863 a month, which means you can pay as much as $1,000 less or $1,000 more than the national average depending on what region in Tennessee you settle in.
Kansas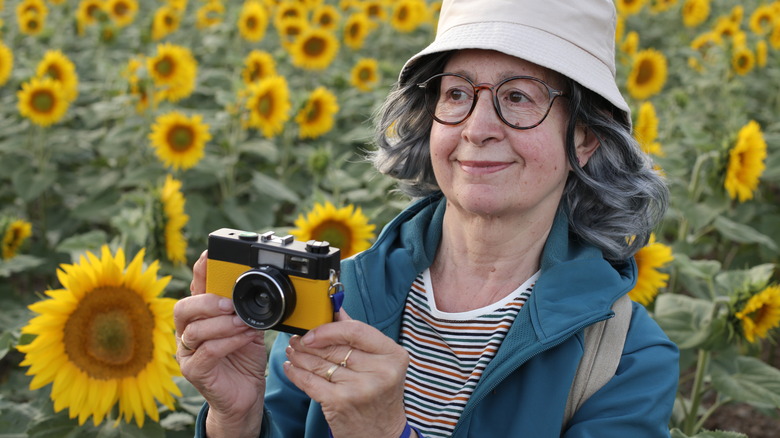 Ajr_images/Getty Images
With $1 million in retirement savings, you could live comfortably for 25.5 years in Kansas, where retirees make up roughly 14% of the population, and the cost of living is 8% below the U.S. average. According to the U.S. Census Bureau, the median cost of a home in the U.S. is $418,800 in 2023 with the average sale price reaching $503,900. In Kansas, homes are regularly purchased for between $95,000 to just under $129,000, a difference that falls significantly below the national average.
Advertisement
Where taxes are concerned, social security, your 401(k), and your private pension plan are all taxable with some exemptions. Seniors with an adjusted gross income of $75,000 or less are exempt from state taxes, and public pensions are off-limits, too. You will also have to pay income taxes of 3.1% to 5.7% depending on how much money you earn. Assisted living in Kansas will set you back about $4,580 per month and homecare can be had for $24 per hour. Nursing homes and some in-home assisted living costs are covered by Medicare.
Nebraska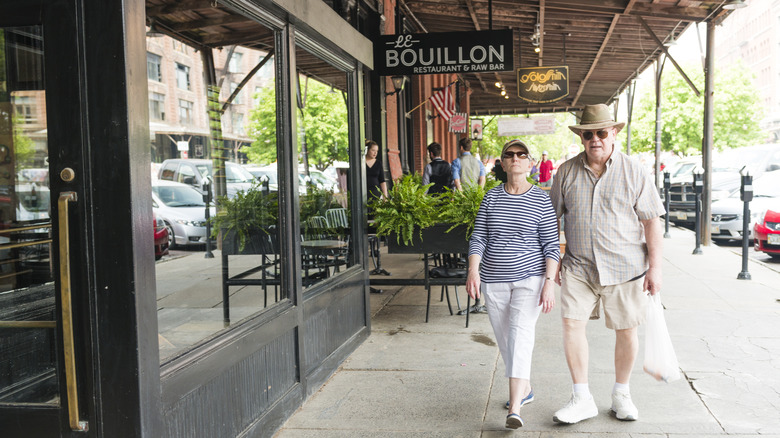 Lorraine Boogich/Getty Images
Nebraska is an easy place to retire for those seeking a cost of living that dips below the national average. Housing here follows the same pattern as healthcare since there are as many regions in Nebraska above the national average as below it. Norfolk, Hastings, Fremont, Kearney, and Grand Island are your best bets for cheaper housing, especially since you may be required to have a downpayment of 15% to %20 to buy one. One caveat to consider, as per the Nebraska Examiner, is that new construction homes are surging in price due to newer building regulations raising the cost of construction on homes, which in turn gets passed on to homeowners. As a result, it's near-impossible to find homes for less than $300,000 in some areas like the capital, Omaha. Still, the state is easy to settle into and has a major airport, with the convenience that most of its bigger cities lie along the I-80 corridor.
Advertisement
Arkansas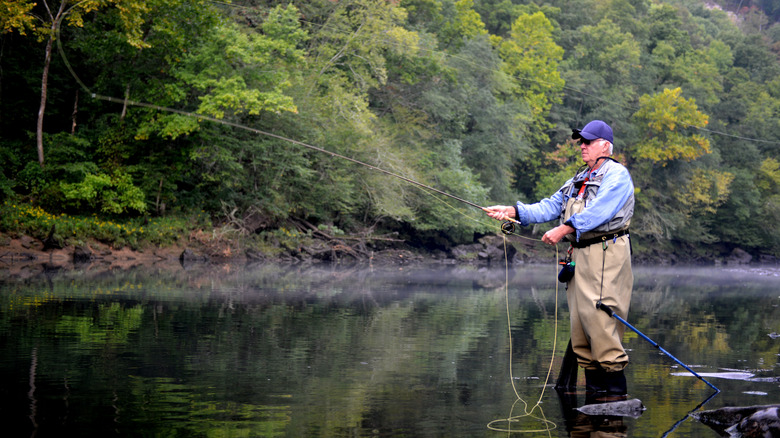 Dlewis33/Getty Images
In terms of housing affordability, you could do much worse than Arkansas. According to the Arkansas Economic Development Commission, home prices are as much as 10% below the national average, at $176,293, with Medicare premiums adjusted to around $44.34. If you're a military vet, it gets even better, since veteran pensions are tax-free. It's estimated you would need $875,611, or about $1 million less than the national average, to comfortably retire in Arkansas. Goods and services are also 15% cheaper than the national median rate, meaning your groceries, utilities, and even nights out will come at a discount to the rest of the country.
Advertisement
Assisted living in Arkansas can fluctuate between $3,329 and $4,500 per month, while nursing homes start at around $5,332 in areas like Jonesboro and rise to $7,376 monthly in places like Hot Springs. Memory care in Arkansas is usually an add-on to assisted living or nursing homes, adding $600 to $1,195 monthly to your expenses. Whether on the lower or higher end of these services, even with the additional cost of memory care, you would still save more than the national average.
South Dakota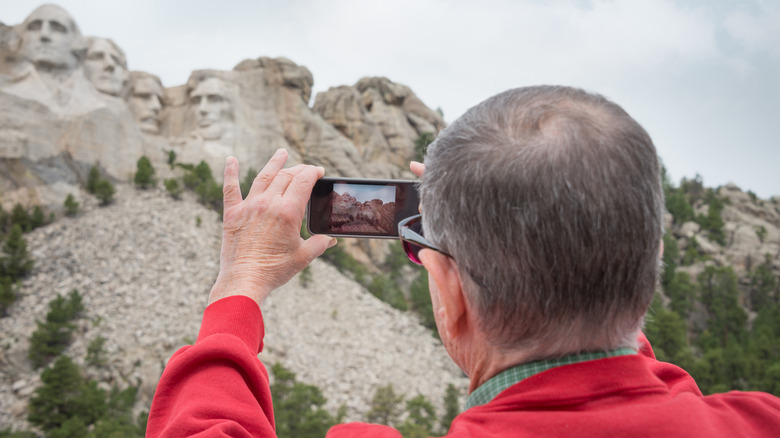 Eyejoy/Getty Images
South Dakota boasts housing, utility, clothing, and grocery costs that fall between 7% to 10% lower than most U.S. states. Some areas in the state, like Sioux Falls, have rates even 12% to 17% lower than the national average. No income tax, no state or sales tax on your prescriptions — including medical devices — and no sales tax on groceries make this a tax-friendly state for seniors on a budget.
Advertisement
According to Zillow, the cost of the average home in South Dakota hit $295,881 with home prices as low as $164,716 in Blunt, South Dakota. Renting provides another opportunity for major savings, with the average single-occupancy renter paying $1,023 per month against a national average of $1,600 per month. The average South Dakotan pays just $482 a year in state and federal taxes, including social security, and Medicare, while the national median is $6,542. If you're a business owner, you might also be pleased to learn that there's also no corporate income tax or gross receipt taxes.
Healthcare in the form of assisted living costs $3,638 on average, far below the national average. Programs like the Personal Care Services Program and the Home & Community Based Waiver Services for the Elderly (HOPE) help subsidize the costs of nursing homes and assisted living for retirees with monthly incomes of $2,382 or less.
Advertisement
Indiana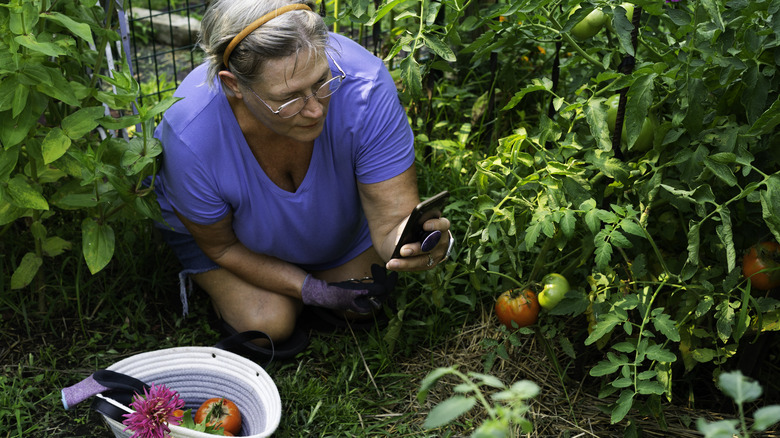 Wanderluster/Getty Images
Indiana's cost of living is around $42,697 a year, which equates to almost $30,000 less than the national average. Homes in Indiana can run as low as $165,000 to just over $500,000 depending on where you settle, so do some homework based on your retirement budget. If renting is more appealing, expect a two-bedroom apartment to run you around $920 per month. As far as taxes go, FOX59 reported on a plan by Indiana lawmakers to cut the already low-income tax rate of 3.15% down to 2.9% by 2027
Advertisement
Although Indiana is a cheap state to live in, the cost of quality healthcare and medical access could be an issue for retirees. Indiana is ranked the seventh highest in the nation where the cost of hospital visits is concerned but spends about half the national average in healthcare on its citizens. Medicaid in Indiana doesn't offer full coverage for the cost of assisted living, which averages $4,385 per month but can go as high as $5,200 and is actually above the national median for care. Although the Indiana Aged & Disabled Medicaid Waiver is a program offered by the state to assist retirees making less than $2,250 per month, there's a 13,000-person limit and an up to five-year waiting list to access that service.
Advertisement
Ohio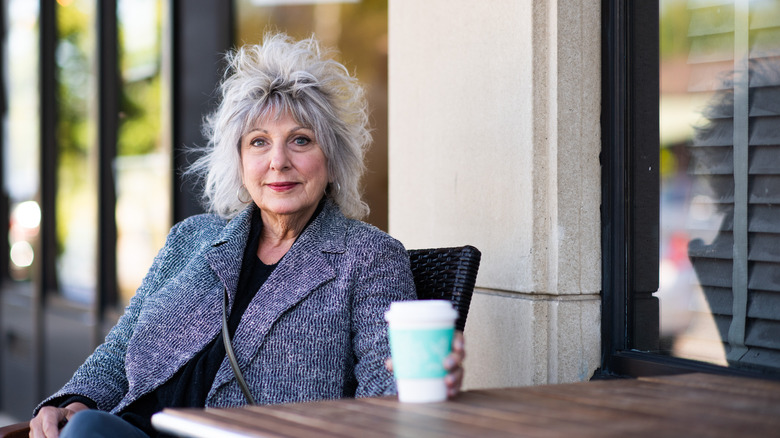 Bloomberg/Getty Images
Although Ohio's median home cost is $220,000, homes in other regions like Cleveland sell for as little as $120,000. The state does tax some retirement income but offsets those taxes with credits. Retirees over the age of 65 can claim $50 per year or a lump sum payment based on adjusted gross income without exemptions as long as it totals less than $100,000.
Advertisement
The cost of living in Ohio is 27.8% below the national average. Assisted living, nursing homes, memory care, and homecare are all widely available in the state. The precise cost varies from place to place but nursing homes in Ohio are the most costly form of assistance at $6,631 to $9,353 per month. Meanwhile, assisted living can be had for as little as $1,333 per month depending on where you live. If you required memory care, that would add an extra $1,000 or more to your bill. Still, all things considered, these costs can come out to less than most states in the nation.
Idaho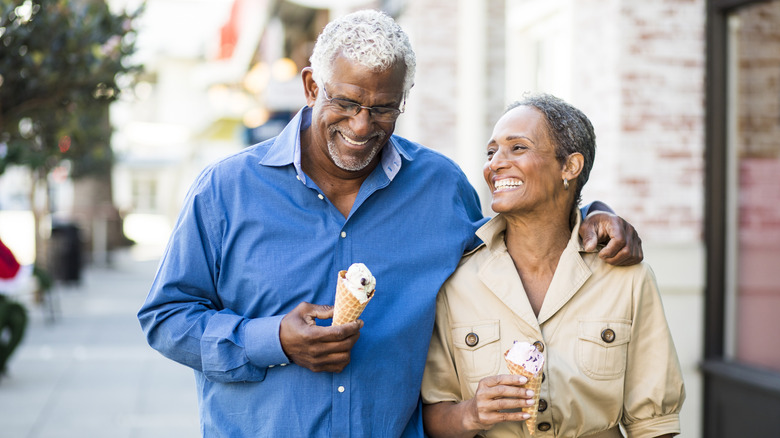 Adamkaz/Getty Images
The Idaho State Tax Commission describes social security as federally taxable but not taxable by the state. As a full or part-time resident of Idaho, the state does tax pensions, but there is also the possibility of deductions based on where it's coming from. Military pensions, civil servants, and pensions under the Foreign Service Retirement and Disability System (FSRDS) are eligible for federal tax deductions in Idaho. Retired firefighters, police officers, and public employee pensions may be eligible for deductions from the state. If you have a deceased spouse with a pension from any of the aforementioned jobs, then you may also be eligible for these same deductions.
Advertisement
According to the Idaho Business Review, a $120 grocery tax credit for anyone 65 years old or over, and no inheritance or estate taxes, help push the potato state into a fourth-place ranking of most affordable states to retire. That's also buoyed by census studies showing that more than ¾ of retirees spend less than 30% of their income on housing, and a low 10% of them are below the poverty line. The cost of assisted living is on average $3,838, which is well below the national average, and the state spends $9,948 on Medicare which is the fourth highest in the U.S.
Georgia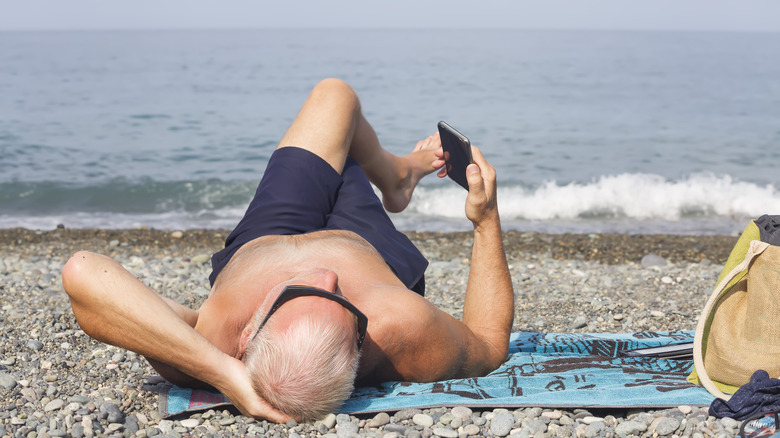 Tatiana Dvoretskaya/Getty Images
Georgia's cost of living was $43,482 in 2022, with residents spending $7,495 on housing, $6,595 on healthcare, and $24,481 on everything else. The average home runs about $301,978 with rents for up to five bedrooms falling between $1,084 and $1,957. Groceries and eating out are estimated to be $308 per person every month with a moderate tax rate of 5.75%. Statesboro, Augusta, and Dublin are listed as the three most affordable places to live in Georgia.
Advertisement
The average cost of assisted living is $3,535 monthly and goes up as high as $4,184, which is still much lower than the national average. Nursing homes are generally more expensive everywhere in the U.S. but in comparison to the national average of $7,011 for semiprivate and 9.034 for private rooms, Georgia's nursing homes aren't more expensive nor significantly cheaper.
Georgia also provides tremendous tax breaks for seniors, even though it does tax pensions and 401(k)s. If you're 62 to 64 years of age, you're eligible to have up to $35,000 in retirement income excluded from your tax burden, and up to $65,000 once you turn 65. You'll also be glad for the annual tax break on your vehicle which will require a $20 registration fee every year after year one.
Advertisement
Oklahoma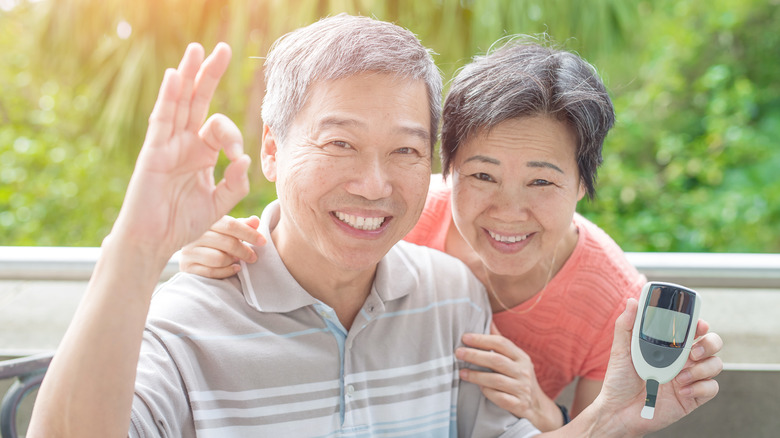 Ponywang/Getty Images
The largest selling point for retiring in Oklahoma is the cost of healthcare. Medicaid in Oklahoma will cover nursing home assistance and offer waivers for retirees with special healthcare needs who want to receive them at home versus an outside facility. A personal care program is available to offer financial support to retirees for food preparation and house cleaning while the state's Advantage Program waives the cost of meals, medical necessities, assisted living, and outfitting of your home.
Advertisement
Assisted living is very affordable at $3,561 on the low end to $4,800 on the high end, while nursing homes range from $5,475 to $7,391 beating the national averages.Charming small towns abound in Oklahoma, and unsurprisingly, these rural areas are where you'll find the most affordable and scenic places to retire. For example, in Enid, Oklahoma's average healthcare spending adds up to $2,960 per month, the lowest in the state. Owasso is another beautiful lakeside community with a low crime rate, a pristine gold club, and a nature preserve.
Mississippi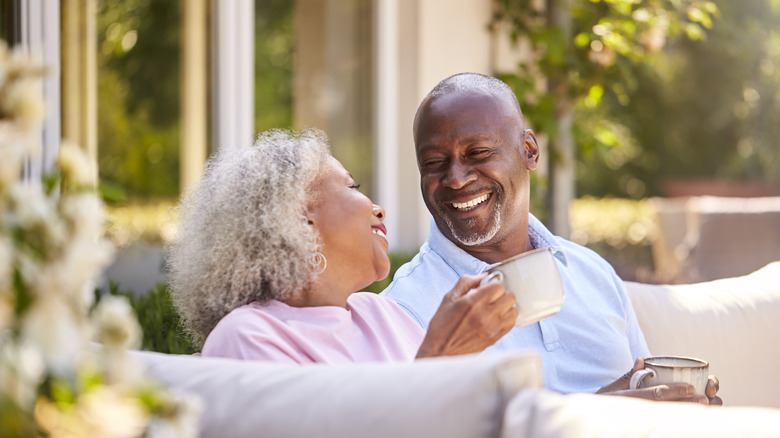 Monkeybusinessimages/Getty Images
Mississippi is the most affordable place to retire in the U.S. The average cost of living sits around $49,723 without any high-end additions. Adding a buffer rate of 20% brings the annual cost of living to $62,154. That's around $2,819 less per year after a 20% buffer than the next lowest, Missouri, which has an average cost of living of $64,973. Medicaid can knock several thousand dollars per year off that cost. $505,346 is a comfortable amount of retirement savings needed to retire in Mississippi. When compared with the national average of $1.8 million, that's about $1.2 million in savings.
Advertisement
According to the Mississippi Development Authority, along with the enviable 14% lower cost of living, there are also 14 certified retirement communities which will ensure you both an affordable retirement and lots of company to enjoy your retirement savings with. The cost of assisted living aligns with the generally lower cost of living in the state at $2,500 to $5,000 per month. Medicaid won't cover the cost of your room and board but will help cover a few services related to assisted living care, and programs like the home and community-based services (HCBS) long-term care waiver, assisted living waiver, and elderly and disabled waiver offer further financial support for healthcare costs not entirely covered by Medicaid. 
Advertisement