The Hidden Downsides Of Using Buy Now, Pay Later Services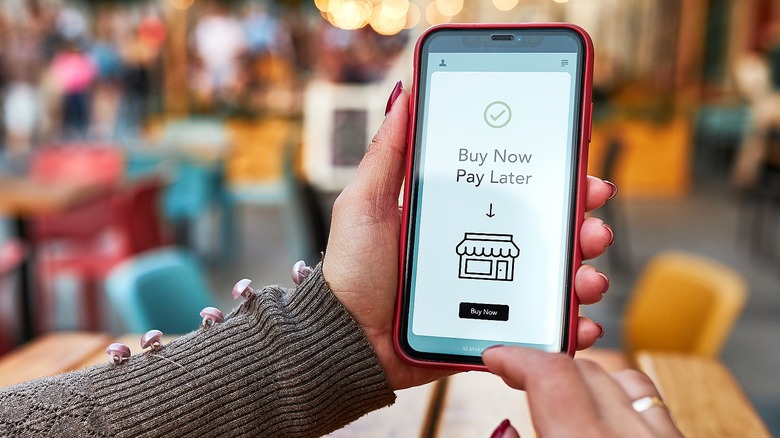 Przemek Klos/Shutterstock
While checking out online or in-store recently, you may have been presented with the option to split your purchase into a series of payments. So, what's that all about? Called buy now, pay later (BNPL); pay over time; point of sale loan; and other trade names, it's basically a form of short-term financing where you make a downpayment for your purchase on the spot, then pay the balance over the following weeks or months.
Advertisement
Although BNPL has been around for a long time, its popularity has jumped lately due to the rising cost of goods and higher interest rates on other types of loans. According to five lenders surveyed by the Consumer Financial Protection Bureau, the number of BNPL loans rocketed from about 17 million to a whopping 180 million between 2019 and 2021 — or by 970%.
Many shops offer BNPL programs, although the loans are typically funded and serviced by third-party providers like Klarna and Affirm. The exception to that is retail giant Walmart, which is getting in on the action with a new buy now, pay later company called One, in which Walmart is also a majority investor.
Some BNPL plans charge interest or fees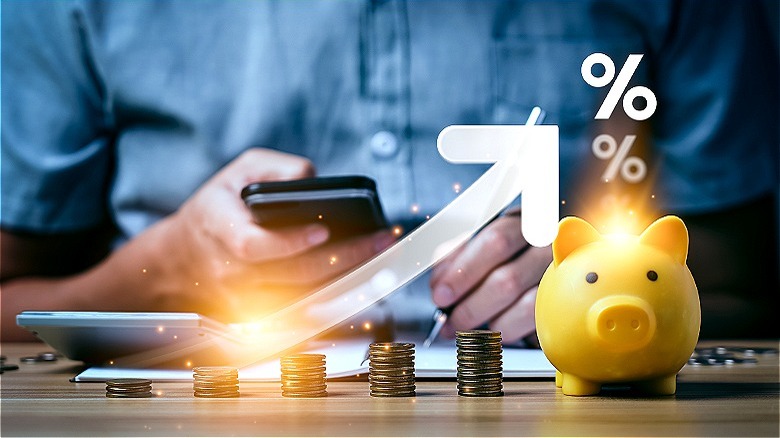 Sutthiphong Chandaeng/Shutterstock
Many BNPL plans don't charge any interest on their loans, which is great news. To qualify for no interest, your buy now, pay later loan usually needs to follow the most common structure, which is called "pay in four." As you probably guessed, that's four payments, which are typically due every two weeks. So while you won't be required to pay the entire purchase amount at checkout, you only have several weeks to pay off the balance, not months.
Advertisement
Every BNPL company offers optional longer monthly payment terms, ranging from three months to 60 months for those that need it, but consumers should avoid falling into this trap, since interest rates for longer loans can approach or even exceed 30%. You'll also need to pay attention to fees. Some lenders don't charge any fees, some charge fees only if your payment is late or you wish to pay via other methods besides direct withdrawal from a bank account, and some lenders charge a small start-up fee at the beginning of the loan.
BNPL loans won't help build your credit history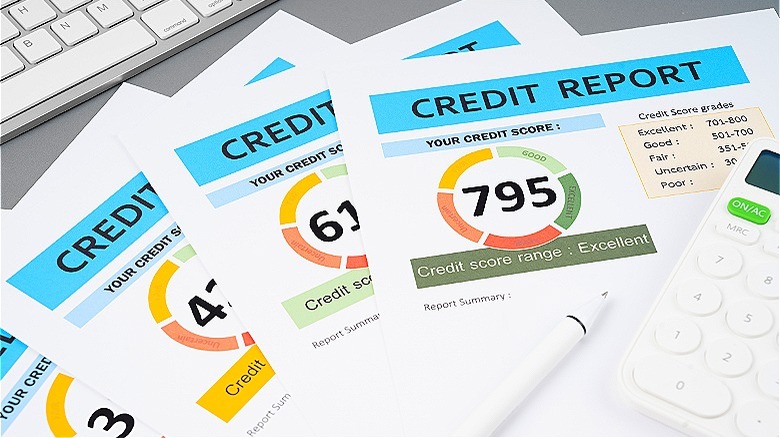 Gam1983/Getty Images
Applying for BNPL is very quick and typically done during the checkout process. The lender will collect your contact information and Social Security number so it can perform a soft credit check. Unlike a hard inquiry on your credit report — like for a new credit card or auto loan — this soft pull won't lower your credit score, even a little bit. However, reliably making the installment payments won't help build your credit history or boost your credit score, either.
Advertisement
That's because buy now, pay later companies don't report timely payments to the major credit ratings agencies. They typically don't report late or missed payments, either, unless the situation is extremely delinquent and your account is sent to collections. That might be changing soon, though.
According to the Consumer Financial Protection Bureau, the three major credit bureaus Equifax, Experian, and TransUnion are planning to start incorporating buy now, pay later data into credit reports. In the meantime, you'll need to add other types of loans to your mix if building a credit history is important to you.
No rewards or cash back for purchases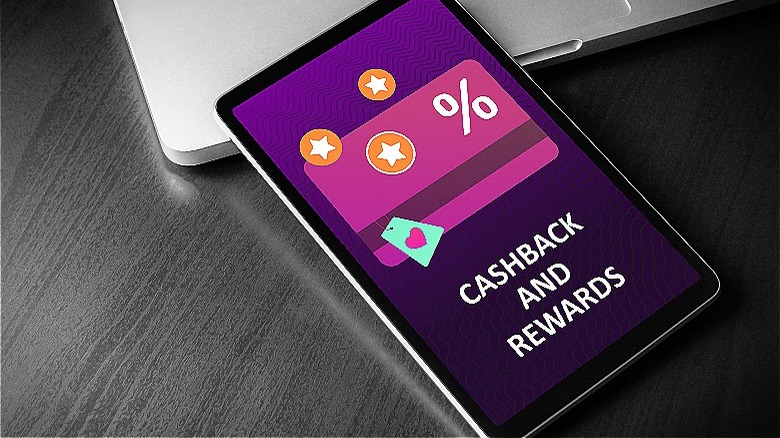 BestForBest/Shutterstock
Besides not getting rewarded figuratively by the credit bureaus for your good buy now, pay later payment history, you also won't get any literal rewards. As in airline miles, flexible points, or plain ol' cash back that you might snag if paying with an appropriate credit card. Considering that the average BNPL purchase amount is $50 to $1,000, that can be a nice chunk of points to forgo.
Advertisement
Some BNPL lenders actually accept credit cards for payment of the installments, which would allow you to get rewards for the purchase after all, but that adds another layer of risk and complication. A borrower might satisfy the BNPL loan with no fees or interest by redirecting the expense to a credit card, only to rack up a credit card balance you're unable to pay in full.
Keep in mind that if purchasing with a credit card directly, there's a grace period of several weeks between when the charge is made and when you're required to pay the bill. That period can be even longer if you're able to time the purchase to occur at the very beginning of the statement period. Between the time it takes for the statement period to come to an end and the grace period that follows, you could delay having to pay — or having to pay any interest — by approximately six or seven weeks. That's nearly as much time as the traditional BNPL pay-in-four structure and more than enough time to receive an additional three or four paychecks.
Advertisement
Product returns or disputes will be more complicated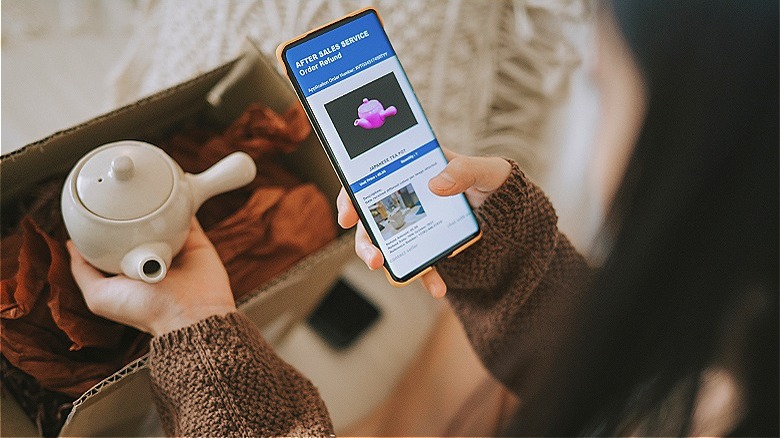 Edwin Tan /Getty Images
Shoppers using buy now, pay later loans might also find that returning an item is more difficult than if that item was purchased with cash or a credit card. That's because the BNPL lender pays the merchant in full for the item on your behalf. That means when a return is necessary, the item goes back to the retailer like usual, but the refund goes to the lender. It's then up to the lender to apply that refund to your account, which might not happen instantly. In fact, you might even be required to make a payment on an item after it's already been returned while you wait for the refund to be processed.
Advertisement
You'll want to check out your lender's website prior to making a return, because some lenders may allow you to stop making payments after a purchase has been returned, even if the process takes a little while. Also, some lenders request that consumers report the return directly on a website or app, while others don't require any notification beyond what's provided by the retail seller.
Besides returns, you'll also give up some control in the event of a dispute. For example, if an item that was purchased online gets lost or damaged in shipping, you won't be able to open a dispute in the same way that you would if paying with a credit card. Instead, it could lead to a complicated conversation or filing documents with the BNPL lender.
Advertisement
There are some positives to BNPL as well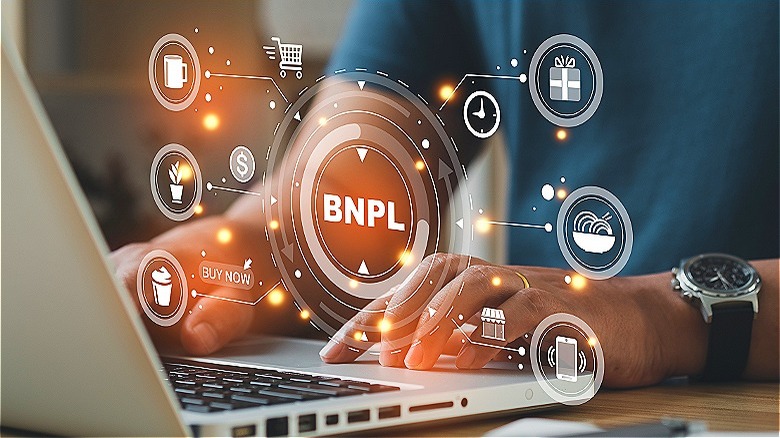 Khaosai Wongnatthakan/Getty Images
Lest you think buy now, pay later is something you should avoid at all costs, it definitely isn't. But do be cautious not to spend more than you can afford just because you don't have to pay for an item in full immediately. Failure to meet your BNPL obligation can be just as bad as misusing credit card debt, with high-interest rates and fees.
Advertisement
But for consumers who are financially responsible, BNPL can offer a short-term interest-free loan, often with no fees if all guidelines are followed. It's also easy to apply and approval — or not — is quickly determined, with no negative impact on your credit report.
Finally, credit card companies like Chase and American Express have also expanded into BNPL. Their programs allow customers to pay for qualifying purchases over time after they've already bought and paid for the item with a credit card. Unlike running a balance on your credit card, the interest rate on purchases that you choose to convert to BNPL is much lower or even nonexistent, plus the purchase will rack up reward points or miles. That's a win-win if used responsibly.
Advertisement