Venmo Vs. Cash App: Which Money App Is Safer And Better To Use?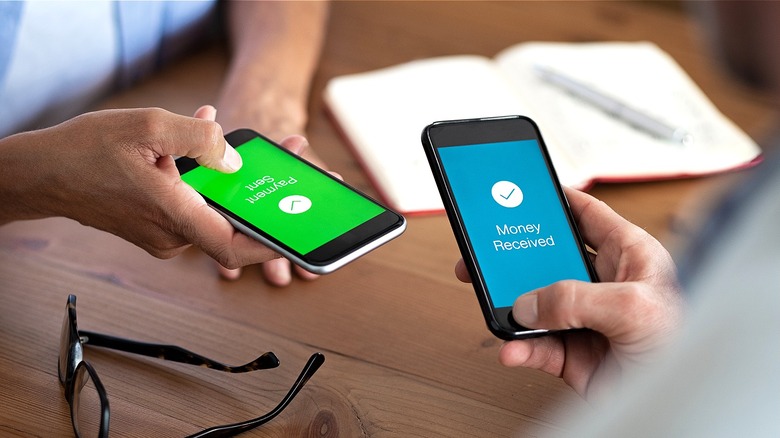 Ridofranz/Getty Images
Given the growth of peer-to-peer payment apps (aka P2P payment apps or digital wallets), it can be increasingly difficult to decide which specific app might best serve your spending habits over other apps out there. Two of the most popular options available today are Venmo and Cash App. While both operate very similarly, offering faster, easier ways to transfer funds over banks, they each have unique characteristics that can make one a better choice for certain users. Whether you're looking to dive into these apps for the first time, or are possibly looking to change your existing app preference, knowing the pros and cons of each app, as well as the security concerns surrounding peer-to-peer payment apps in general, can be important.
Advertisement
Peer-to-peer payment apps haven't only taken over the way people buy things but also how they interact with each other. From paying a coworker back for office donuts to combining funds with friends for a gift to investing in the stock market, these apps have made it easier than ever for people to share and exchange money without the headache, delays, and hassles of using a traditional bank. However, despite the incredible freedom and flexibility offered through peer-to-peer financial apps like Cash App or Venmo, there are still some drawbacks potential that users should consider. From fees to privacy and data concerns, using a P2P payment app isn't without risk. Worst of all, some consumers might not be aware of some of the digital wallet features that leave them exposed.
Advertisement
Venmo pros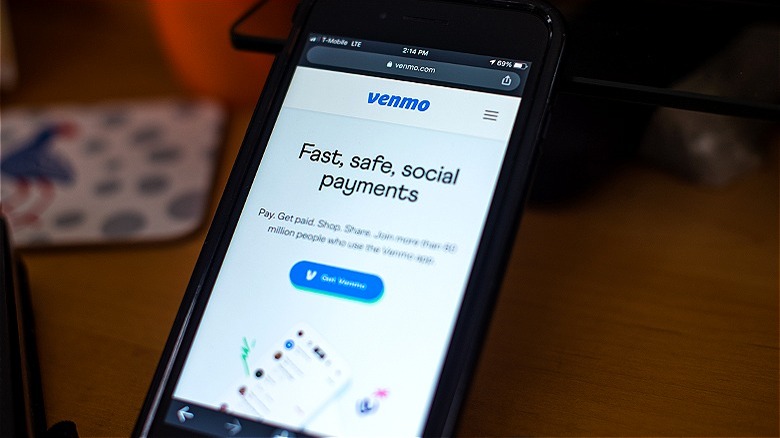 Bloomberg/Getty Images
Venmo boasts nearly 90 million accounts, making it one of the most popular digital wallet apps in the country. This makes it far more likely that the people you interact with also use Venmo, which means faster and easier money transfers. The free nature of the app, the lack of monthly fees to keep an account, and the fact that standard transfers are free all make the Venmo app an easy and affordable option for users. Plus, thanks to the fact Venmo is owned by PayPal, the app is available as a purchase option at more than 2 million merchants.
Advertisement
Venmo offers connected credit and debit cards, which can allow users to treat their Venmo accounts like bank accounts. The debit card can be used anywhere Mastercard is accepted and it also gives users access to a network of ATMs around the country, while the credit card is backed by Visa. One of the major selling points of both Venmo's debit and credit cards is their cash-back potential.
The debit card cashback rewards feature limited-time merchant offers that allow users to earn cash back on qualifying purchases. The Venmo credit card is a little more straightforward with 3% cash back on whatever a user's "top spend" category is with a stair-stepped 2% and 1% on their second and third top categories. It's also worth mentioning that through Venmo's Protected Purchase Program as well as Mastercard and Visa protections, Venmo card users have more consumer protections from unauthorized use than Venmo app users.
Advertisement
Cash App pros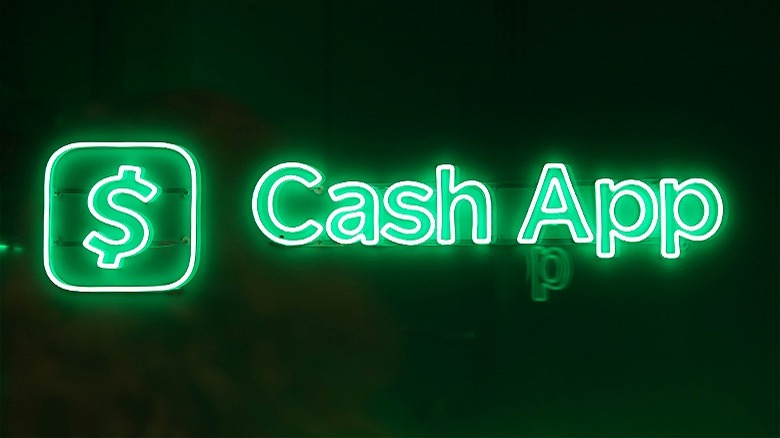 Anna Webber/Getty Images
One of the biggest differences with Cash App is that it doesn't require a bank account in order to use. You can use direct deposit or even cash deposits (at certain retailers) to put money into your account. Plus, the app is available in both the United States and the United Kingdom, giving you more options for sending and receiving money across international borders.
Advertisement
Owned by Block, Inc. (formerly known as Square, Inc.), Cash App offers many of the same features as Venmo, but with more focus and features geared toward stocks, ETFs, and Bitcoin options. These added investment features allow users to not only buy fractional shares but also set up stock and ETF trading without fees. This makes Cash App a practical option for people new to stocks who want an easy interface to begin investing. Note that, by comparison, Venmo only allows for the buying and selling of cryptocurrencies.
Venmo cons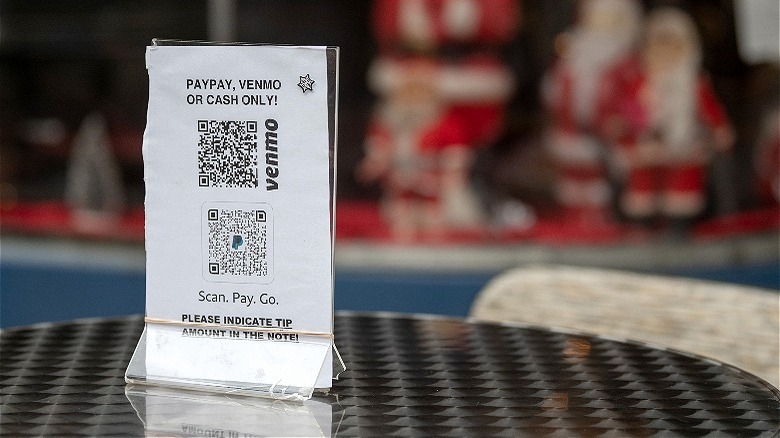 Alexi Rosenfeld/Getty Images
Venmo requires a U.S. phone number, and for users to reside in the U.S. in order to use the app. This can have serious implications for anyone who frequently travels, lives in a border city, or has international friends and family. Not to mention, the physical residence requirement can be difficult for federal employees and/or military members and their families who might be stationed overseas.
Advertisement
As with all P2P financial apps, note that any money you hold in your Venmo account isn't FDIC-insured, meaning if the company folded tomorrow you wouldn't be guaranteed your money back. Protections only exist for funds that hit your account via direct deposit or through a remote check but not funds sent by other Venmo users.
Venmo also charges a host of different fees for various functions within the app. While standard transfers are free between bank accounts, Venmo debit cards, or Venmo balances, there are fees for other kinds of transfers. Notably, a transfer using a credit card will incur a 3% fee. Also important is the fact that traditional (free) Venmo transfers can take anywhere from three to five business days.
Advertisement
Venmo does offer an Instant Transfer option which promises your money will hit your account in 30 minutes, but this function incurs a 1.75% fee on the total amount being transferred. Venmo also charges a scaled fee for buying or selling cryptocurrencies through the app, as well as additional fees for transferring cryptocurrency out of your Venmo or Paypal account.
Cash App cons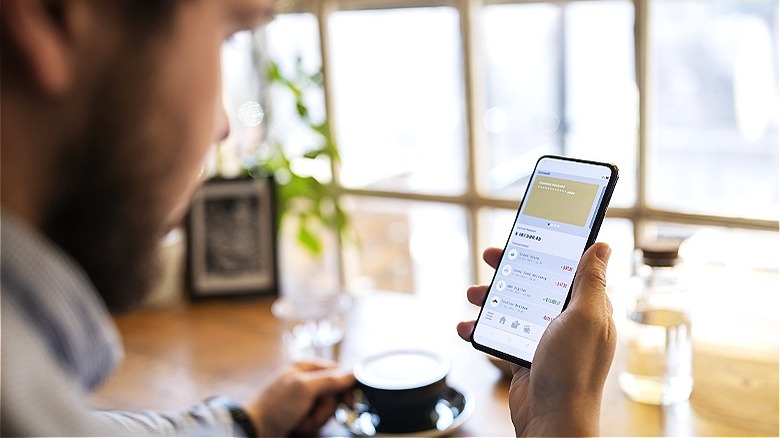 Artistgndphotography/Getty Images
Cash App offers lower transaction limits than Venmo. Verified Cash App accounts can send up to $7,500 per week, with no limit on how much your account can receive. Venmo, however, allows you to send up to $60,000 a week, with a $7,000 weekly purchase limit. While these transaction limits might not affect many users, depending on how and what you're using your peer-to-peer financial app for, these limits could have a significant effect on your financials. This can be especially true for anyone using Cash App for investments. Also, just like with Venmo, the money you hold in your Cash App account isn't FDIC-insured (pass-through insurance coverage is, however, available for users who qualify and sign up for Cash App's debit card, called the Cash Card).
Advertisement
Cash App also collects personal data, including geolocation information, passports, and even driver's license numbers from users. According to Consumer Reports, Cash App rates on the worse end of the data deletion category due to less-than-transparent policies about how the company handles its data (though it did still rank ahead of Venmo). Cash App also introduced a savings option in 2023, along with a Round Ups for Savings feature in order to help users reach their savings goals. However, users accrue no interest on their money by using these in-app features so they can actually hurt their own purchasing power by keeping their money in their Cash App account instead of a high-yield savings account.
Advertisement
Money apps and consumer safety concerns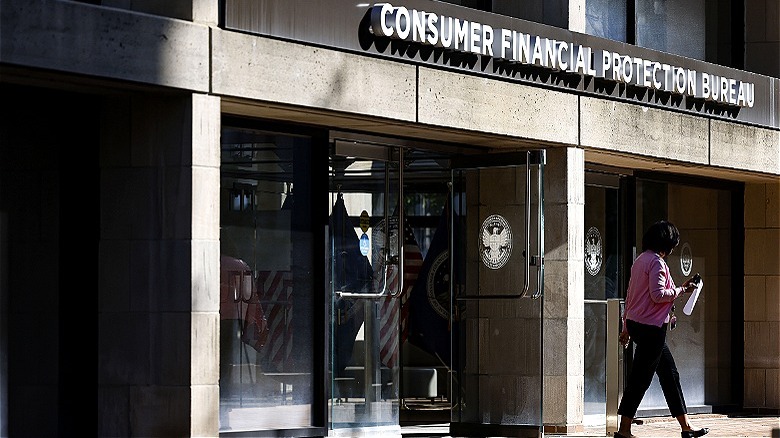 Bloomberg/Getty Images
Perhaps one of the biggest concerns with digital wallets and P2P financial exchanges is safety. With rampant scams and fraud schemes affecting users, it can make potential customers think twice about using money-transfer apps like Venmo or Cash App on a regular basis. In July 2023, The Consumer Financial Protection Bureau issued an advisory warning to consumers about the lack of consumer insurance in popular payment apps like Cash App and Venmo.
Advertisement
The bureau was particularly concerned with the fact that consumer funds left in a digital wallet account aren't automatically transferred to bank accounts. Not only does this pose a financial risk for consumers, but it also directly benefits these companies to have consumers leave their money with them. Since these app companies invest the funds left with them, they actually profit off of customers who leave their unprotected money in digital wallets instead of their bank accounts.
It's also worth noting that none of the major peer-to-peer financial outlets allow their users to have actionable legal rights. In fact, users of these apps generally have to give up their legal rights in order to use the service. These companies are also guilty of releasing intentionally confusing disclosures, along with vague user agreement language that allows for what amounts to essentially the unlimited ability to collect and use consumer data. If privacy and data concerns are important to you, using apps like Venmo or Cash App might not be a good fit.
Advertisement